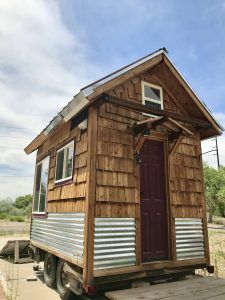 OFF-GRID TINY – $17000
50 Gallon Water Tank
Lofted Bed
Solar Panels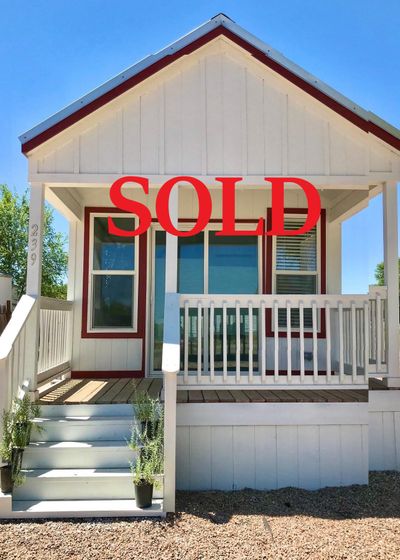 1 Bedroom / 1 Bath
Full Size Appliances
AC & Heating System
Front Porch
FIND YOUR DREAM TINY HOME
Tiny houses are increasing in popularity. Within the River Edge Tiny Home Community, you'll find an array of tiny houses that are already built and ready to meet your needs. Most tiny homes are around 400 square feet and offer just enough space to ensure you have the essentials such as a kitchen, bathroom, bedroom, and living room. Often, these rooms are combined or have very little separation. In fact, our tiny homes are so wonderful, we like to call them 'tiny mansions.' If you're ready to find a tiny home for yourself, look no further than River Edge.
ADVANTAGES OF TINY HOME LIVING
Cost of Living – On average, tiny houses cost 10 times less than the traditional American home to build. Monthly payments are significantly less —conventional home mortgages rage from $1200-$2500 and a tiny home can cost as little as 1/8 of that.
Low Energy Usage – The size of the house alone helps to reduce the cost of electricity, water, and waste disposal.
Easy Maintenance – A smaller space means less mess and fewer appliances to repair.
Harmony with Nature – Tiny living supports environmentalism and the idea that taking less from the Earth's resources is better for everyone.
Simpler Living – A tiny home reduces the space for clutter to accumulate. Less really is more.
To learn more about the opportunity to purchase a tiny home, contact us today.