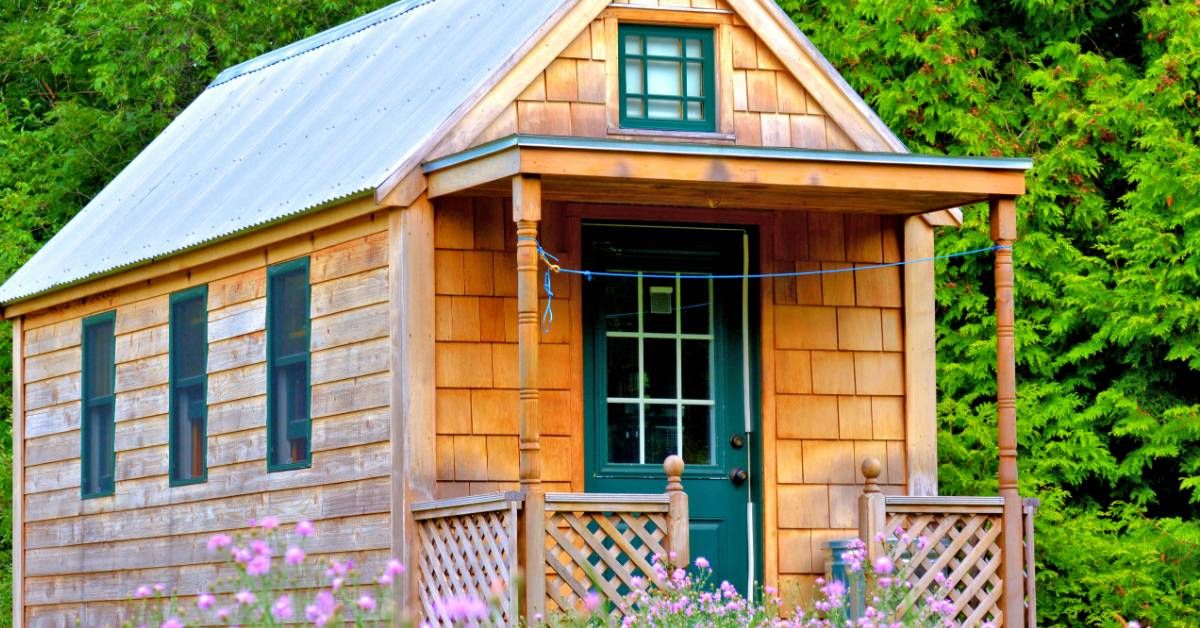 Hello, and welcome to the River's Edge Tiny Home Village of Albuquerque's blog. In the blogs to come, we will spend time discussing our tiny home village near Albuquerque, tiny home living, New Mexico living, and much more!
We love the tiny home lifestyle, and we're so excited to share what we know with you! But for now, we're going to start off by simply covering who we are here at River's Edge Tiny Home Village, and what it is we have to offer you!
Keep reading to learn more.
WHO WE ARE
River's Edge Tiny Home Village is a tiny home community in Albuquerque comprised of like-minded individuals who've embraced minimal living. We're an ecologically-minded community that loves soaking in the incredible nature of New Mexico.
To dive deeper into the specifics, River's Edge Tiny Home Village is nestled into Rio Communities, a town just south of Albuquerque that was incorporated in 2013. If you're a birder, there's no better area, and due to our location south of Albuquerque, opportunities to bask in nature are literally a step outside. And when you're ready to see the city, just shoot up highway 47 to Albuquerque.
We're committed to creating and supporting a wonderful living community, and we can't wait for you to come and join us!
WHAT WE DO
Now, let's get into the fun stuff. Are you someone who wants to embrace ecological, minimalistic living? Are you looking for a place to park your tiny house to make it a tiny home? Or maybe you're looking to invest in tiny home living? If you fall into any of these categories, you belong in Albuquerque's newest tiny home village.
Tiny Home Rentals In The Albuquerque Area
We offer tiny home rentals in our tiny home community! If you want to start living big in a tiny home but you don't have your own, don't worry! We have you covered. Our rentals include the Colorado or New Mexico style of tiny home, which can comfortably keep four people! These include a kitchen area, bedroom, and living area.
Tiny Home Lot Rentals In The Albuquerque Area
Maybe you already have a tiny home, but you haven't found the perfect spot to settle in just yet. Well, we're pretty confident that you'll fall in love with River's Edge Tiny Home Village. And the good news is, we can house your tiny home!
All there is to it is the rental of a tiny home lot within our New Mexico tiny home community. We have lots that can accomodate 50 Amp or 100 Amp tiny homes, as well as lots for off the grid tiny homes.
Our lots that support 50 and 100 Amp tiny homes also have hookups for water, sewage, and natural gas. You can choose between single or shared tiny home lots, and you're able to sign a one, six, or 12-month lease for these lots. Aside from the different hookups, our off the grid tiny home lots offer the same lease and shared versus single lot options.
Tiny Home Investment Opportunities
Finally, we offer tiny home investment opportunities. If you own a tiny home, but aren't living in it, you can keep it at our property for people to rent. We'll manage the tiny home, and you can relax while you capitalize on a fantastic investment.
Or, if you're looking to sell a tiny home, we can offer you our assisted selling program. Basically, we use our connections in the tiny home world to get your tiny home sold quickly and for a fair price.
RIVER'S EDGE TINY HOME VILLAGE
We're so excited to be leading the way as Albuquerque's best tiny home community! If you think that we're a great match for you and your tiny home, or if you think you're a perfect match for one of our tiny homes, please contact us today! We'll be happy to talk with you and answer any questions you have about our tiny home community or tiny home living in general.