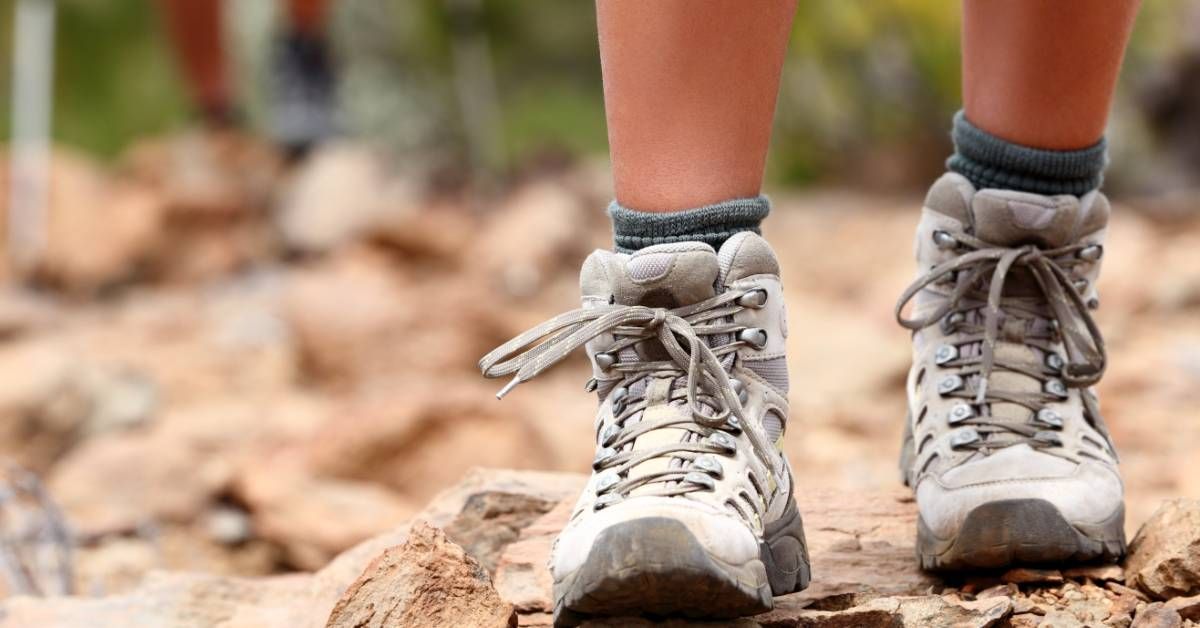 SOCIAL DISTANCING AND TINY HOME LIVING
Welcome back to the River Edge Tiny Home Community blog, it's a pleasure to have you back. It's our hope that through this blog, we can bring you some helpful ideas for how to stay occupied during these unprecedented events.
We're currently living in an uncertain time unlike anything any of us have ever experienced. The pandemic of COVID-19 has swept the world, and is still having a devastating effect on the people it infects, their loved ones, the economy, communities, and so much more.
As states begin to reopen and we attempt to return to normality, it's important that we continue to practice the guidelines set by the CDC like social distancing, wearing facemasks when going out in public, and thorough handwashing.
Today, we want to offer some tips and tricks for social distancing at home whether you live in a tiny home, or a regular abode.
LIVING SMALL
Even if you don't live in a tiny home, you probably know that it takes a lot of transitioning and adaptation to go from a conventional home or apartment to a tiny home. With restricted space, you need to be creative and efficient when it comes to using space, be it for storage, activities, cooking or other basic needs, etc.
Because of this, we think that we have grown to understand how to make the most out of your space and keep yourself entertained when you don't have easy access to the amenities you rely on outside of your home for recreation and entertainment.
What's more, through this we've developed a deeper appreciation for tiny home living. For instance, at River Edge Tiny Home Community we're following the guidelines set by the CDC to slow the spread and stay safe, and we're extremely fortunate to be able to do so while having easy access to the outdoors. This is especially great because in our amazing location outside of Albuquerque, we can easily access essential stores and services, but can enjoy nature without the crowds you'd find at a park.
This brings us to our first tip!
GET OUTSIDE
It's important to get some time outside — it'll make you feel better, guaranteed. The sun, fresh air, and sights of spring beginning to transition into summer will be a refreshing, even therapeutic, experience.
First, however, it's important to clarify some important information about this — be responsible! If you're planning to go to a park, stay local and go somewhere else if there are too many people there.
This can make things difficult, but there are a few solutions that you can try. First, take advantage of any outdoor space at your home or apartment, no matter the size. In a tiny home, you likely have a decent-sized plot where you can spend time outside taking care of basic needs, relaxing, and doing hobbies.
If you're in a home or rental, take every opportunity to spend time outside. If you're in a house, set up in the backyard or on your porch. If you're in a condo or apartment, take advantage of your balcony.
Once you find a space where you can spend time outside, get some go-to activities you can incorporate into your altered schedule. Go for a long walk, work outside on sunny days, read and watch the sunset — whatever you can do to embrace the outdoors.
Please remember that when you do go outside to wear a mask, maintain social distancing, wash your hands well when you get home, and to enjoy yourself. Breathe deep and enjoy the change of scenery.
EMBRACE WHAT YOU LOVE
It's hard to stay in good spirits right now, and there is nothing wrong with feeling overwhelmed, scared, or stressed. Furthermore, if you're too burnt out to occupy yourself with hobbies or chores, it's important to get some rest and take care of yourself. It's important to remember that this is a global crisis, and there is a lot of added stress compounding with stress over work, job searching, finances, relationships — you name it.
All of this is to say that it's okay to take care of yourself and to embrace those things that bring you comfort. This is the perfect time to play that game you haven't had the time to play or to incorporate some wanted reading time into your daily schedule. Don't feel guilty if you're taking time to dive into your hobbies or watch your favorite shows. We all deserve to find joy in what we can right now!
And if you're struggling to find activities to do, here are some basic options.
Reading (Start with a chapter a day!)
Writing (Journaling is a great way to express yourself and reflect on how you're doing.)
Art (Drawing, doodling, crafting, whatever you enjoy. And if you're interested in something, find a tutorial on YouTube or take an online class to get started.)
Video Games, Board Games (From games you already have to free games on the internet, there are endless possibilities of games to play.)
Video Chat Parties (There are a lot of great apps and video chatting features that allow you to do everything from karaoke to trivia and more!)
Research Your Area (Whether you've lived there your whole life or you've recently moved, look for cool things to do, experience, and visit in your area.)
Catch Up With Loved Ones (Now's a great time to send a letter to or call your loved ones).
There's no wrong answer when it comes to what you should do! Just be sure you're staying safe, working to slow the spread of COVID-19 via social distancing, and doing what you can to enjoy yourself during these difficult times.
RIVER EDGE TINY HOME COMMUNITY
We hope that you've found something in this blog that can help you during these odd times. It's our goal to help take care of people by creating a quality community and helping where we're able. If you've ever considered tiny home living, we'd be happy to talk to you about our community and answer any questions you may have. Contact us today — we'll be happy to hear from you.