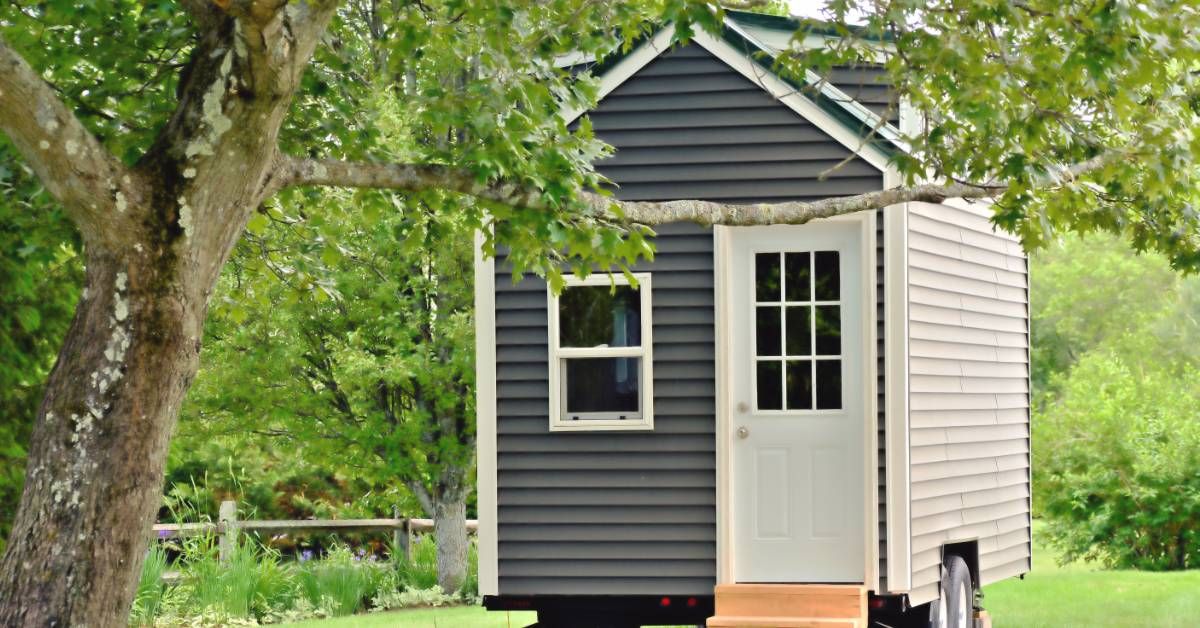 RENT A TINY HOME IN NEW MEXICO
Maybe you're looking to change up your everyday life, or maybe you've been looking to transition to tiny home living for some time now, either way, a tiny home rental may be the way to go. While many people think that they need their own tiny home in order to live big in a tiny home, there are actually other ways!
For instance, at River Edge Tiny Home Village, we've created a community that's geared towards and outfitted with tiny homes! On one hand, we rent lots for people to bring their existing tiny homes, but we've also created a variety of tiny homes that are already built and ready to enjoy on our property.
The tiny homes for rent in our community vary in style and layout, but on average they boast about 400 square feet of space. Additionally, while our tiny homes vary in format, they all feature a kitchen, bathroom, living space, and bedroom.
If you're new to the idea of living in a tiny home, know that it will take some adjustment — check out our previous blogs for more information about making the switch. This said, there is a lot to love about tiny home living, especially the tiny homes we offer. In fact, we like to call them tiny mansions! The space is used intentionally, crafted beautifully, and connected to a beautiful natural area.
Now, when it comes to our rentals, for lots and existing, available tiny homes we provide a variety of options. We offer leases at intervals of one month, six months, and a year to provide you the flexibility you need! And yes, our homes (and lots) have water and electricity.
Our flexible lease lengths provide a variety of options! For those of you looking to settle down and fully-embrace the tiny home life, you can sign a year lease and get situated! If you're just looking to dabble for a few months to see if it's right for you, we offer our six-month lease. And finally, if you just need some time away, an extended vacation, or even just a change of scenery, our one-month leases could be exactly what you need.
What's more, our tiny home community is located in the beautiful state of New Mexico! We're a short drive from the incredible city of Albuquerque, but far enough away to enjoy the laid back, ethereal beauty of the Southwest. Due to our unique location, we are within close proximity to a plethora of incredible natural areas, cultural attractions, restaurants, stores, and more.
RIVER EDGE TINY HOME VILLAGE
At River Edge Tiny Home Village, we keep it simple. We embrace tiny home living, celebrate nature, and strive to be an eco-friendly, connected community. Additionally, it's our goal to open people's eyes to the incredible nature of tiny home living, how revitalizing the transition can be, and how much it can benefit and impact people's lives!
If you're looking to rent a tiny home, don't hesitate to contact us today!